The MIDEVA
Design Fellowship
The Design fellowship offers an immersive environment for aspiring and junior designers to build the skills, mindsets, work experience, network and credibility to begin, transition or develop their careers in design.
Learn from experienced design practitioners and leaders

Work and collaborate on real-life impactful projects with peers, practitioners and organizations

Develop leadership, project management and other 21st-century skills

Build credibility, brand and community to propel their careers forward
The MIDEVA Design Fellowship
Applications are on a rolling basis. The August 2023 cohort  applications are now closed.
Please apply for the October 2023 cohort.
With organizations (companies, startups, non-profits, development agencies) increasingly appreciating the role human-centered design plays in building better products, services, programs and experiences, there is a growing need for designers (design researchers, business designers, product designers, communication designers, service designers, and strategy designers). 
While design is an emerging and growing field, those looking to start or develop their careers in design still find it challenging to do so; from having access to supportive learning and practice environments to working on impactful and challenging projects to working alongside peers and experienced practitioners. We created the fellowship as a way of investing back in the community and investing in design talent so as to build a desired future where we have what it takes to bring to transform societies for the better.
We bring together learners, practitioners, change makers and organizations to identify challenges, validate ideas and build solutions through an immersive design fellowship program that aims to bridge the gap between design education and the industry.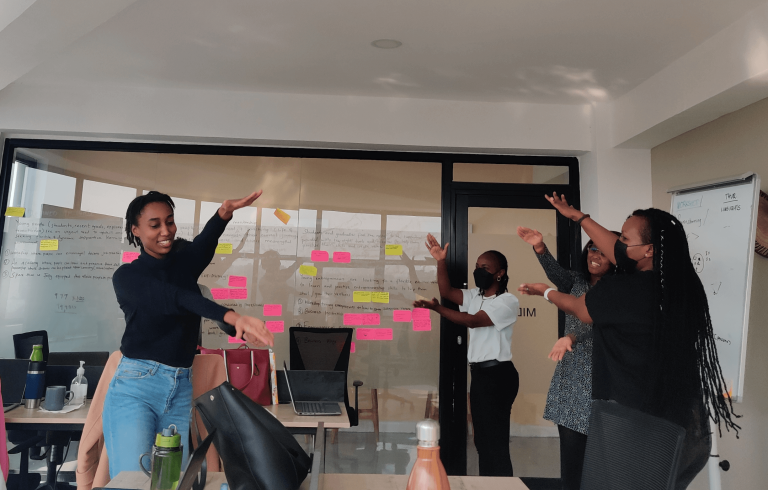 Facilitated learning and coaching sessions (with experienced facilitators, design practitioners, design leaders and other industry leaders)
Immersion in real-time design projects (in collaboration with partner organizations)
Peer learning and collaborative working sessions
Immersion in diverse work environments
Practice of 21st centurey skills such as leadership, project management, communication and collaboration
Field and community immersion experiences
The fellowship is a 6-month full-time commitment. The first 3 months are the foundational fellowship where fellows develop and practice their skills in human-centered design and innovation by working on internal projects within the MIDEVA Research and Initiatives.
During the last 3 months, fellows develop deep expertise in specific design pathways such as design research, business design, service design, product design and communication design, by working on external projects. They also get to work directly with external partner organizations.
Month by month breakdown of the
fellowship program
Experiences and testimonial by past fellows
Here are some experiences from past design fellows
Food Scientist / Safety Specialist
Mutheu
Innovation Research Designer MIDEVA
Florence
UX Designer Spindle Design
Argie
Program Designer MIDEVA
Gakii
Senior UX Designer I&M Bank
Margaret
UX Researcher SAMA
Joy
UX Experience Designer Tradeling
The MIDEVA Design Fellowship
This year's learning projects will focus on:
See our past fellowship projects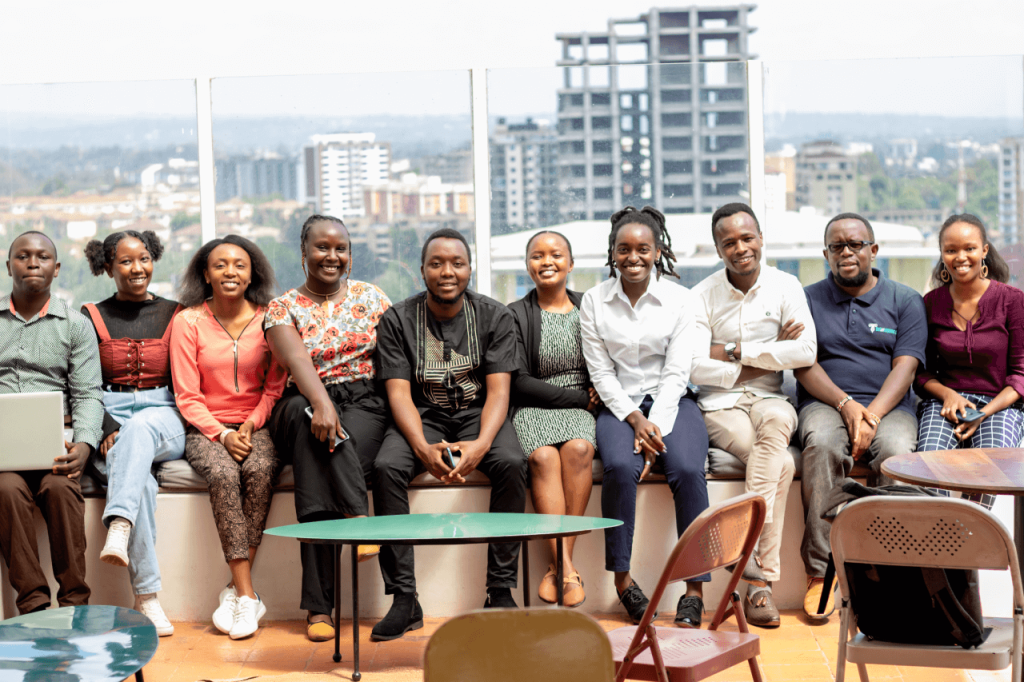 Research, Facilitation, Innovation Program Design, Program Management, Social Venture Design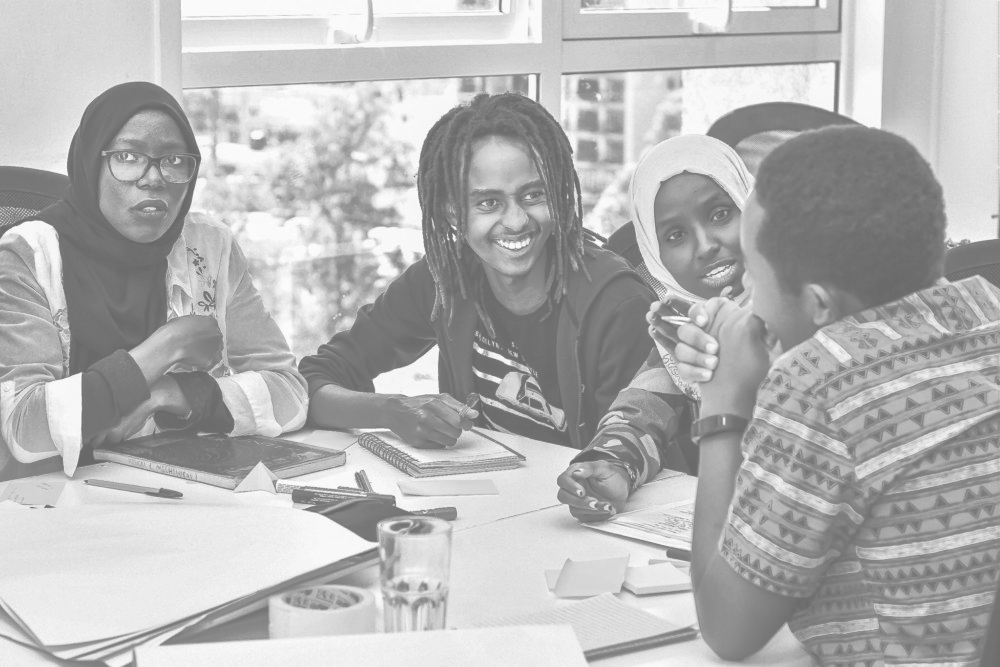 Research, Innovation Program Design, Program Management, Social Venture Design
What the fellowship offers
Immersive Learning Experience:
Gain hands-on experience and practical skills in human-centered design, behavioral design and other innovation methodologies. You will learn through workshops, training sessions, coaching, and real-world projects.
Interdisciplinary Collaboration:
You will be taking the fellowship alongside participants from diverse backgrounds, such as marketing, design, engineering, psychology, and business, among others.
By working on real-world design projects and receiving feedback from facilitators and design practitioners,  you will build a strong portfolio showcasing your design skills and experience, which will be valuable when for your next journey in employment or consulting.
Exposure to Industry Practices:
You will have the opportunity to learn about the latest trends, tools, and best practices in the field of human-centered design and innovation which can provide you with insights into how HCD is applied in different industries and sectors.
Personal and Professional Growth:
You will be able to enhance your creativity, critical thinking, empathy, communication, project management, team collaboration and leadership abilities throughout the fellowship.
You will have the opportunity to build a professional network in the field of human-centered design and in the sectors of the project through your interaction with partners, clients, mentors and facilitators.
Real-World Design Projects:
The fellowship involves you working on real-world design challenges or projects, with your peers and the Design Studio team. You will apply your skills and knowledge to solve complex problems, address user needs, and create innovative, impactful and sustainable solutions.
As part of the fellowship, you will receive mentorship and guidance from experienced professionals in the field of human-centered design. This will include valuable insights, feedback, and support as you navigate through the fellowship and as you develop your skills.
Partner with us for the Design Fellowship
The value of the design fellowship is only as strong as the community and partnerships that we have built. We collaborate with diverse stakeholders and organizations who have a shared vision of investing in talent to achieve impact in organizations and communities. Here are some ways to get involved:
Work with us to provide unrestricted or restricted funding to run the fellowship. This can be in the form of grants, scholarships or financial aid to fellows and the program.
Provide us with a challenge that your organization is looking to solve and the financial support to deliver the project.
Provide employment or consultancy opportunities for our fellows. You can also invest in talent at the start of the program.
Support the fellowship delivery as a facilitator, curriculum designer, mentor, guest speaker or design practitioner.