Understanding the Challenges of Exclusive Breastfeeding for Working Mothers in Kenya
How might we better support working mothers during their first 6 months of the Exclusive Breastfeeding journey?
The W.H.O recommends exclusive breastfeeding of infants for the first six months of their lives as it impacts their growth and development. Research conducted in low- and middle-income countries showed that exclusive breastfeeding prevented under-five deaths by 13%. Data presented by the Kenya National Bureau of Statistics in 2014 showed a steady decline of infants exclusively breastfed from 84.1 % in the 0–1-month age group to 63 % in the 2-3-month age group, and a further 42 % in the 4–5-month age group. By the time mothers return to work, the number of infants being exclusively breastfed between 0-1 months is reduced by 50 %.
As part of the fellowship learning, the Idea Studio Africa Design Fellows were looking to deeply understand the current barriers and gaps among working mothers that inhibit them from exclusive breastfeeding when they resume work until the infant is six months old. This was mainly inspired by the observations made among working mothers in Kenyan workspaces and the limited resources (time, lactation facilities and stressful work setups) that we assumed were the main contributors to mothers not exclusively breastfeeding.
The fellows set out to understand the challenge deeply by carrying out desktop research which was followed by virtual and in-person interviews with working mothers. They also sent out surveys to have a wider pool of respondents and get more data. More to it, they also interviewed different stakeholders to further understand their needs and to design interventions that are contextually relevant. With the insights gathered, they built concepts around different ideas and took them to the working mothers for more insights on the solution that would have served them best.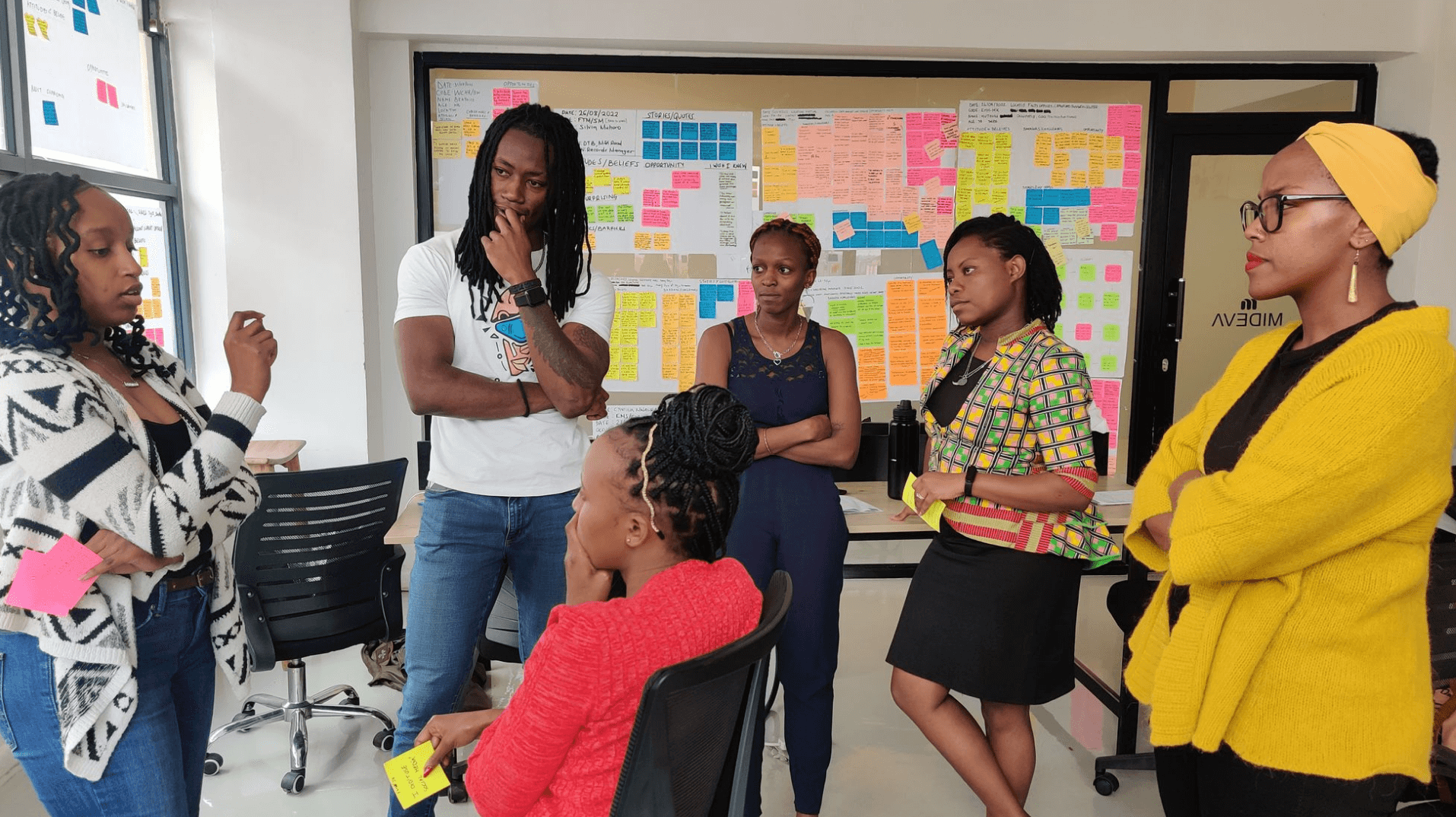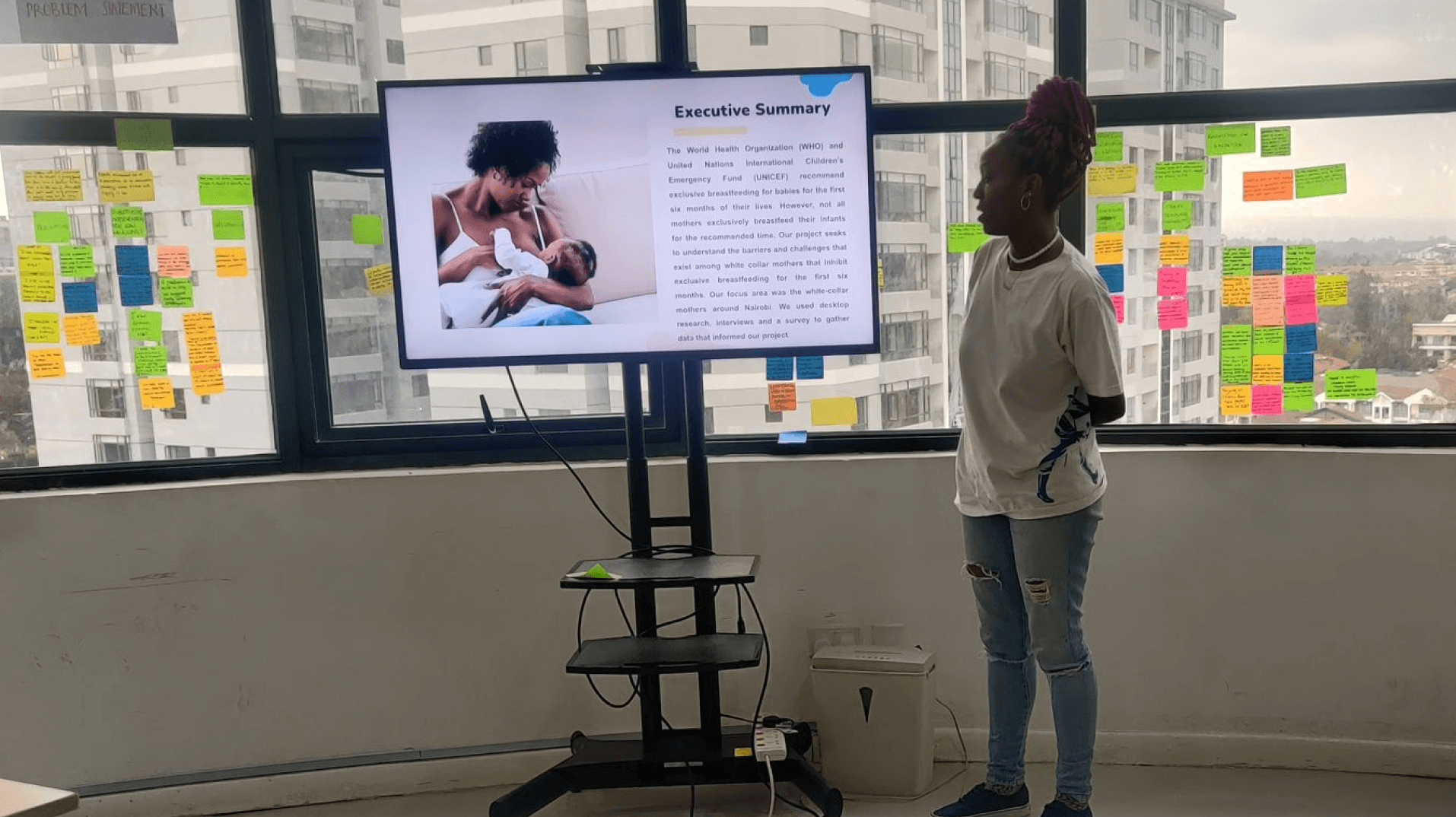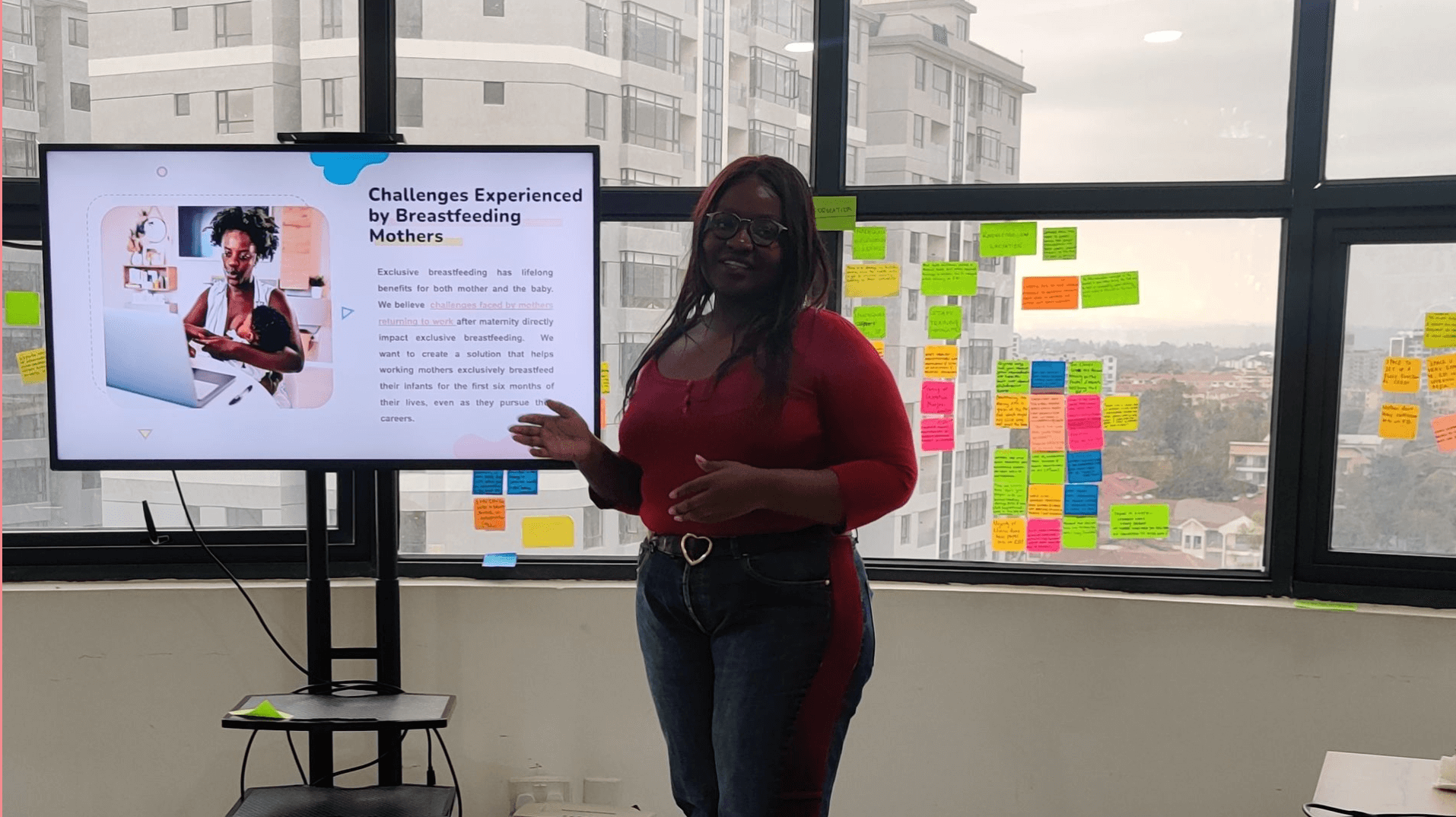 From the qualitative research insights, the fellows quickly realized that beyond the resources, there was a recurring issue mothers voiced; lack of information. Most mothers felt they weren't told, and weren't prepared for issues such as breastfeeding the baby. With this, they developed 'The Pamoja App', a tech-based solution that is geared towards providing information to mothers and linking them with experts who would help them make better decisions on breastfeeding and also connect them to a community of other mothers, who would walk with them throughout their breastfeeding journey.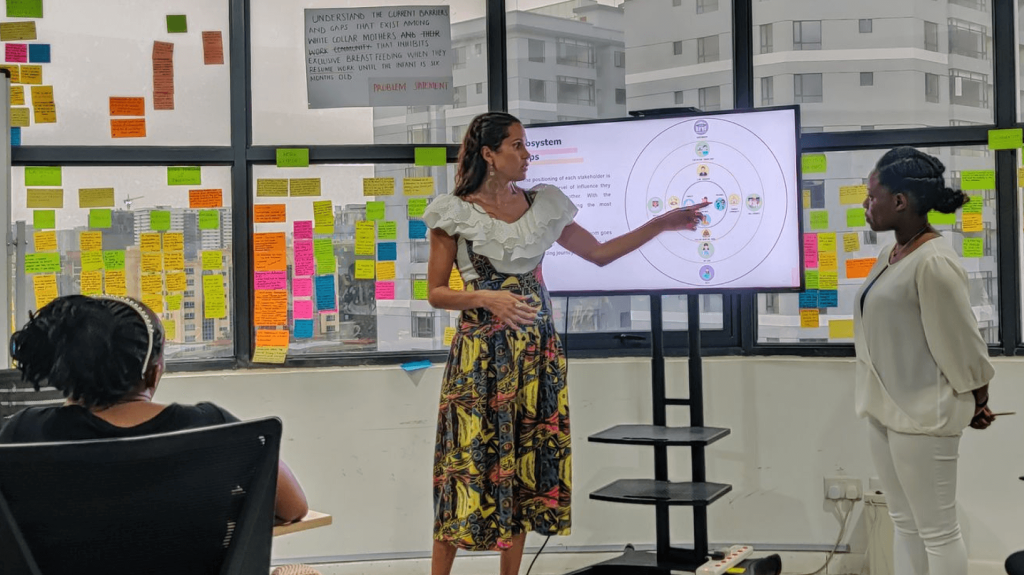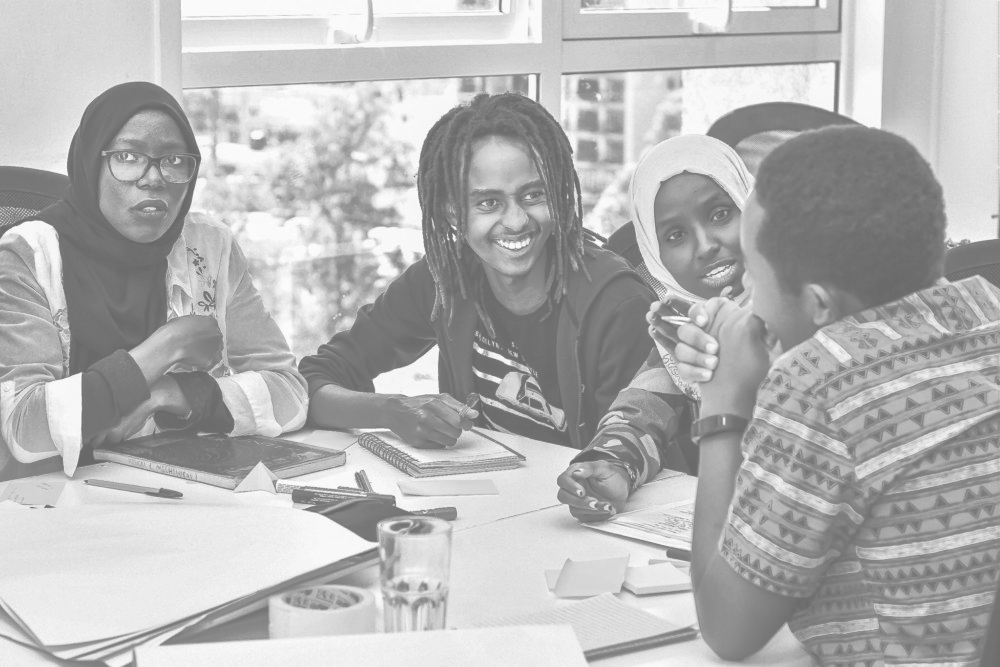 Research, Innovation Program Design, Program Management, Social Venture Design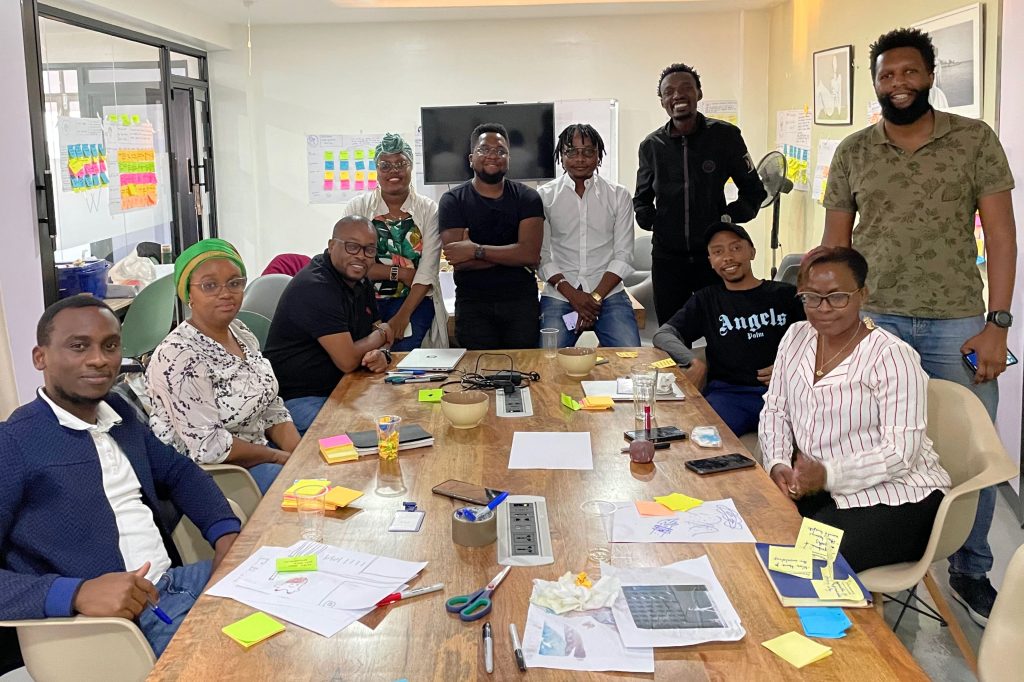 Design Sprint Facilitation, Design Thinking Facilitation